We don't put FVF on every year just to cover ourselves in glitter and dance to the best possible music around, we're also on a mission to do our bit for the planet and humanity.
Thats why over the last decade we have been donating our surplus funds to charities both close to home and globally. Have a look at our gorgeous infographic to see where all your awesome donations have gone and have a quick read about what each charity does. More importantly if you hear of an awesome charity or organisation that could do some incredible things with a donation from FVF please let us know.

Over the last eight years Jamie's Farm have been working with disengaged children out on their farm giving an incredible hands on experience, working with animals and the countryside. Since this work began over 70% of children greatly improved their self esteem and behaviour and their ability to build relationships. Over 60% are now no longer at risk of expulsion. When we heard about this incredible organisation at FVF HQ we had to get involved.
Total Raised – £4,000

Keeping rain forests standing is the first step in the fight against climate change. This charity works with local communities to secure forests at risk of being destroyed within the next 18 months. So far FVF has helped save nearly 60 acres of the rain forests helping to keep over 15,000 tonnes or carbon dioxide where it belongs, and thats all down to you amazing people.
TOTAL RAISED – £10,644
Wiltshire Air Ambulance was established in March 1990 as a joint venture between the Wiltshire Ambulance Service NHS Trust and the Wiltshire Constabulary. In January 2015 they started operating a dedicated air ambulance which means they must raise £3.25m a year. This is an essential service for some of the people living and working remotely in Wiltshire, plus helicopters are awesome so helping to raise money for their appeal was a no brainer.
TOTAL RAISED -£1,300
Temwa works in remote, rural areas in northern Malawi where 40% of people live on on less that £1 a day, 16% are HIV positive and a third do not have enough food on a daily basis. Their mission is to develop self-sufficient communities by supporting projects in education, health, agri-forestry and micro-finance. They did a fantastic JOB at FVF keeping your phones and minds charged.
TOTAL RAISED -£1,500
Water Aid is on a mission to get safe water, sanitation and hygiene to everyone everywhere by 2030. They deliver services and make change happen to some of the poorest countries in the world. We love what they do and the impact its had on the planet and its people.
Total Raised -£1,350
A little closer to home, FVF found a fantastic appeal by the local rotary club to help fund the build of a new hydrotherapy pool for local disabled children. After an amazing weekend of music we were able to give a large donation and help with the completion of the pool which opened its doors in 2011.
Total Rasied – £1,850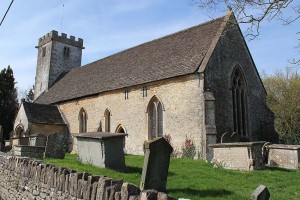 Down the road from the FVF HQ is a tiny little church that has served the local community for a long time, they're a fantastic bunch of people who have put up and accepted all the glitter and people in fancy-dress that comes with FVF every year. To say thank you we donated towards the new toilet and kitchen facilities used by the community.
Total Raised – £3,200